Sustainability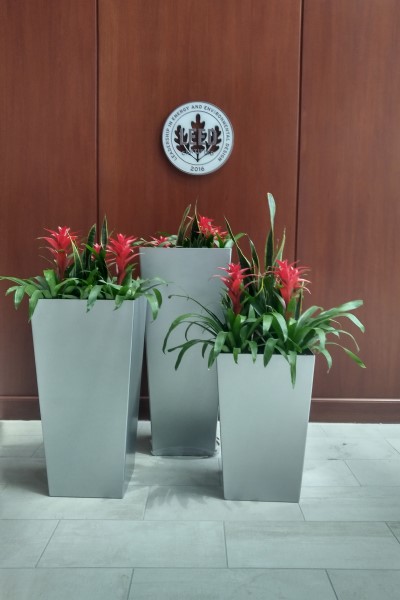 We are proud to say that The Offices at Bedminster have achieved Energy Star and LEED Certified designation status. Below is a summarization of achievements throughout this process and how they benefit you, as a tenant.

Click here for our Tenant Sustainability Guide of this information.
Improvements that we have made to increase sustainability are:
2018 Energy Star score of 82 on the 500 Bldg
LEED Certified designation for the 550 Bldg
Replacing all parking lot and garage lighting with LED lighting
Replacement of all 14 rooftop HVAC units with new units that use R410A refrigerant instead of the original R22 refrigerant
Replacement of the black roofs on both the 500 & 550 Bldgs
High Solar Reflectance Index (SRI) white roof, replacement of common area toilets, urinals, and sinks with low flow faucets, replacement of common area fluorescent bulbs with LED bulbs.
Card board, paper, metal can, and plastic bottle recycling.